If you're planning to attend addiction treatment, congratulations for taking the first step. Many people are scared and have lots of questions before entering treatment and taking the first step in their recovery process.
To get the most out of your rehab experience, we put together a guide of what to bring and what to leave at home.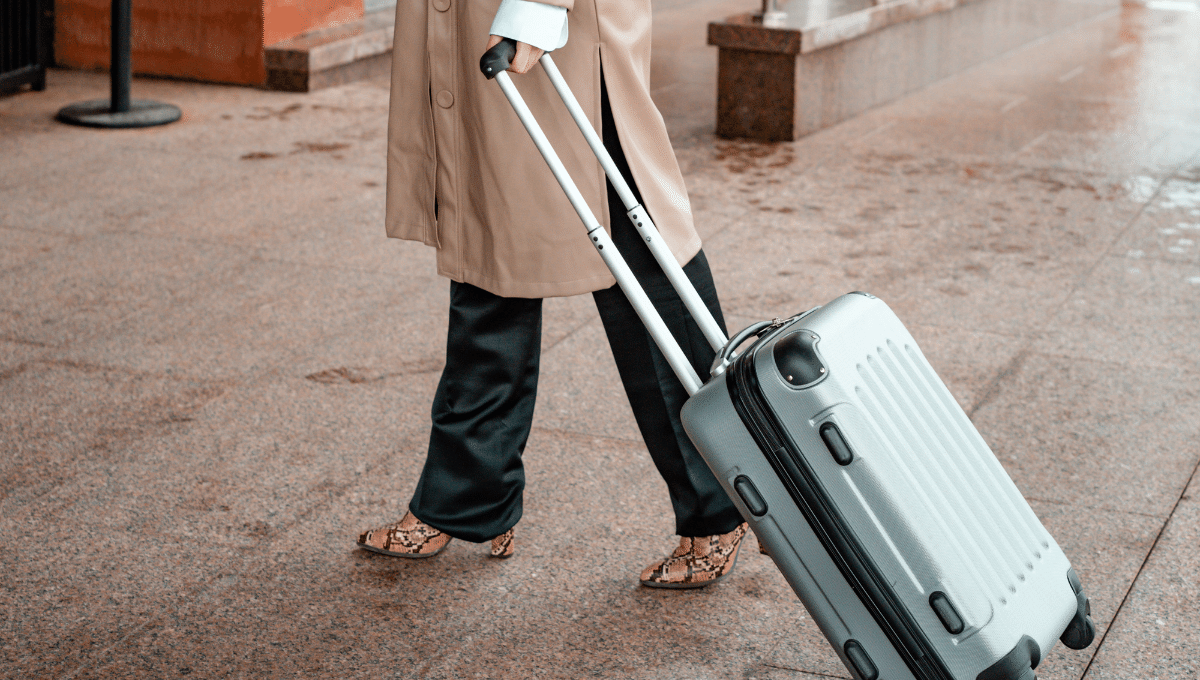 Checklist for Packing
When you are packing for treatment, you want to have all of the basics. Here is a simple list of what you should bring with you when you are packing for rehab.
Ethan Crossing Recovery asks that you please bring the following items with you to our inpatient rehab center:
Photo ID

Health Insurance Card

Prescription card (if applicable)

Valid credit card

Any medications you currently take in the original prescription bottle. Current Medication List (including OTC other the counter meds and inhalers)

Non-prescription medications such as vitamins must be in unopened packages

1 weeks work of seasonally appropriate and comfortable clothes

Non-revealing clothing

Undergarments and socks

Pajamas

A sweater or jacket

One pair of slip-on shoes

Tennis shoes for gym
Optional Items:
Smokers can bring up to two unopened cartons of cigarettes

Sealed toiletries

Unopened makeup
Start Your Recovery Today
What Not To Bring
Some items can distract and aren't necessary for you to bring with you to treatment. Similarly, some items might not be safe for the community.Please do not bring the following items with you to rehab. These items include but are not limited to:
Alcohol/Drugs

Weapons

Lighters

Food/Drink

Mouthwash

Cologne

Clothing with drug-related references and offensive language

Electronics
We understand that it will be hard to leave some of these items behind. However, our staff and professionals have carefully created these guidelines for you. This is to ensure that you and your peers are in the safest, best environment possible to achieve recovery.
Frequently Asked Questions Packing Questions
Can I smoke?
Ethan Crossing Recovery Centers have designated smoking areas in the courtyard. You can bring cigarettes.
Do I need money?
No. You do not need to bring money with you to Treatment.
Can I receive and make phone calls?
Cell phones are not permitted and will be put in storage while in treatment.  Phone calls are not permitted in Detox. A safe call is permitted upon the client's admission only. All other calls are in the presence of a therapist on speakerphone and must be approved. Calls related to Case management, FLMA, and Court, will be facilitated by the case manager.
How much clothing should I pack?
The average length of stay for residential treatment is 30 days. You can do laundry while you are in treatment but it is generally suggested to bring comfortable clothes for one week.
Do you provide transportation?
Yes, transportation assistance can be made upon request.
If you are struggling with substance use disorder and require detox, we can help. Our team is friendly, caring and medically qualified to help you detox with dignity. If you want to learn more about the different detox protocols we have listed them below for various different substances.