If you realize that you have an alcohol or drug addiction, you may wonder where you can turn for help. Not everyone can commit to a residential stay for an inpatient residential treatment program. If you have other commitments, you can still get the help you need by entering an intensive outpatient treatment program in Ohio. Ethan Crossing Recovery's intensive outpatient treatment program combines individual, group, and family therapy to set you on a positive path to recovery.
CONTACT OUR TREATMENT CENTER IN OHIO
In an intensive outpatient treatment program, you receive 10 to 12 hours of our group therapy program and our individual therapy program weekly. At Ethan Crossing Recovery, we also encourage clients to participate in a 12-step program, such as Alcoholics Anonymous or Narcotics Anonymous. At our IOP, you come to our facility to attend your therapy sessions and receive feedback from counselors and therapists. We also provide you with higher levels of care than a typical outpatient program. As such, you spend more time in treatment every week. However, the extra time gives you the necessary coping skills to resist cravings and the urge to relapse.
Group therapy lies at the heart of our successful intensive outpatient treatment program. For some clients, an IOP is as effective as one-on-one therapy in treating substance abuse disorder. Only you can decide what will work best for you.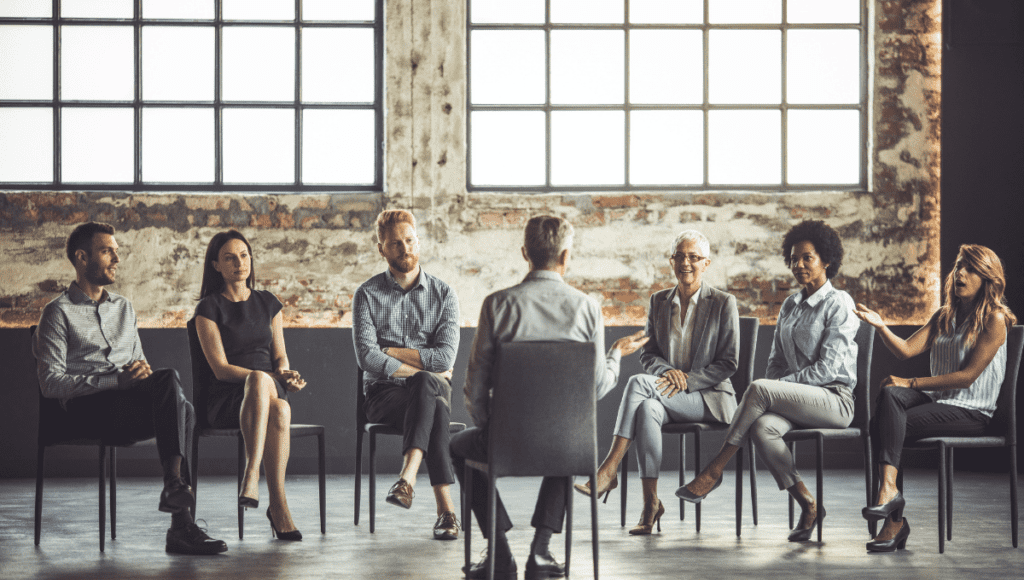 Benefits of Intensive Outpatient Drug and Alcohol Treatment Center 
While you are in recovery, you will need a reliable support system. Intensive outpatient treatment programs support clients who want to overcome an addiction without leaving home. For some people, inpatient care or a partial hospitalization program (PHP) poses too many challenges. You may have other obligations that conflict with a residential treatment program. In that case, Ethan Crossing Recovery's IOP may be the best choice for you.
Ideal candidates have a stable home environment. If you have a strong familial support network, IOP is right for you. However, if you live with drinkers or drug users, you may want to avoid them during your recovery to prevent relapse. People with co-occurring disorders and severe addictions benefit most from an inpatient environment with 24-hour care and a co-occurring disorders treatment program.
Get Help Today
Reaching Out For Help Is The First Step To Recovery
At Ethan Crossing Recovery, we are happy to provide you with the level of care that fits your needs. If you need to stay with your family, we understand. Above all, we will help you learn the triggers and root causes of your addiction. Then, our therapists and counselors can guide you to the skills and behaviors that lead to lifelong sobriety. Call us at 833.691.0736 today to learn more about our IOP program.