Residential treatment programs are often the best options for individuals who are struggling with severe addiction or co-occurring mental health issues. In an inpatient program, guests have space and time to work through the underlying causes of these issues. They discover how their addiction impacts not just themselves but those around them. They learn how to identify triggers, avoid risky situations, and cope with cravings, all of which can lead to long-term recovery.
Contact Ethan Crossing For Addiction Treatment Services
While we offer standard 30, 60, and 90-day residential treatment programs, every individual's treatment plan is designed to meet their specific needs. During residential treatment, our clients live on-site and participate in individual therapy sessions and activities each day. Ethan Crossing of Cleveland is a non-hospital setting, which means that while we offer medical support for those in rehab, our center doesn't feel cold and clinical. Instead, guests of our recovery center find that Ethan Crossing of Cleveland is a retreat from the stress of everyday life. Here, we offer consistent and compassionate support so that our clients can make lasting changes in their lives.
Some of the amenities and services we offer at our drug rehab center and alcohol rehab center include:
Delicious, nutritious meals

Quiet landscaped courtyards

Relaxing lounge spaces
Our approach to addiction treatment involves personalized treatment plans. Each client has different goals for treatment that might include learning how to manage mental health issues, repairing relationships with family members, or rebuilding their lives in sobriety. The therapies we incorporate into your plan will help you heal.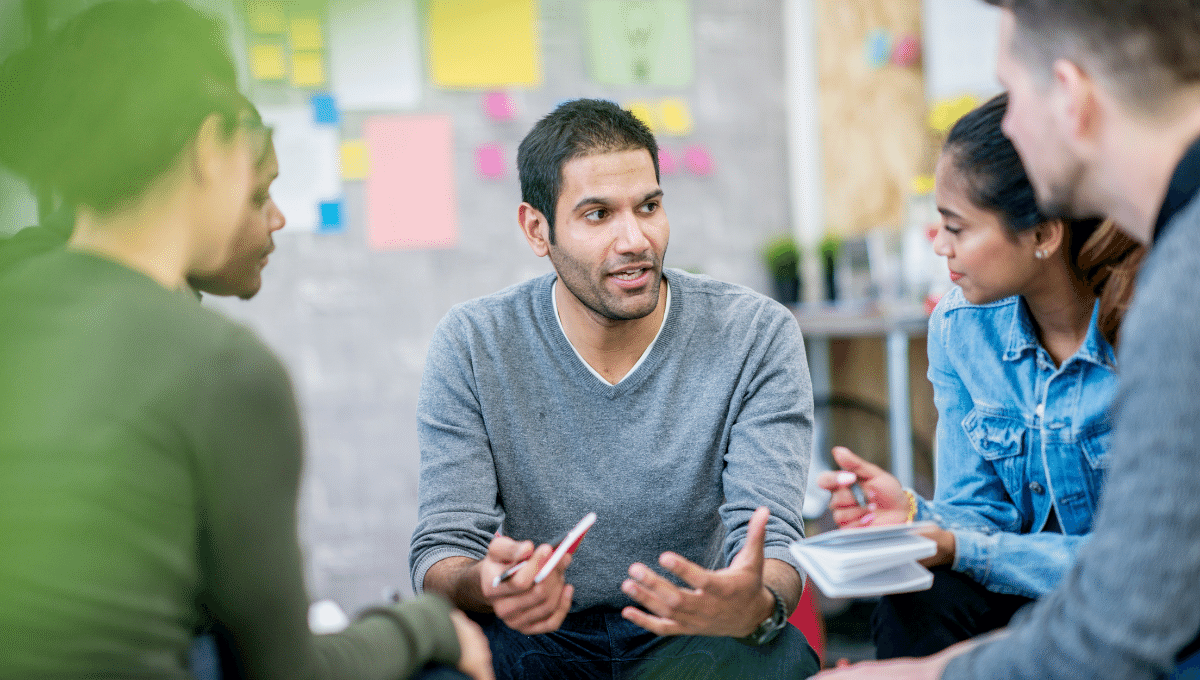 While in our residential program, our guests will find support and encouragement every step of the way. Individuals are able to build relationships with others who are undergoing similar issues. Often, knowing that they are not alone in experiencing the challenges and triggers in confronting substance abuse allows our clients to focus their energy on their recovery. Also, group therapy lays the foundation for how to find and take part in supportive communities after treatment is complete. Finally, our men's rehab program and women's rehab program offer safe spaces where our guests can open up about past experiences.
We also offer dual diagnosis treatment for co-occurring disorders. Many individuals who struggle with addiction initially turned to drugs and alcohol to cope with mental health issues like anxiety, depression, or PTSD. Dual diagnosis treatment addresses both issues simultaneously to promote long-term recovery.
Services Included In Residential Treatment Programs
During their time in addiction treatment programs, our guests will have the opportunity to explore several different kinds of therapy. As your counselor or therapist works with you, you'll discover the underlying causes of addiction and develop healthy ways to manage triggers in the future. Some of the therapies we provide include:
Individual therapy – Discuss personal issues in one-on-one sessions

Group therapy – Develop a network of support with others in recovery

Family therapy – Rebuild trust and develop stronger bonds with loved ones

Cognitive-behavioral therapy (CBT) – Discover how to reframe your thoughts and responses to stress

Dialectical behavior therapy (DBT) – Learn to live in the present moment

Trauma therapy – Work through past trauma in a safe, supportive space

Motivational interviewing – Find your inner motivation to maintain sobriety long-term
Choosing a Residential Treatment Program From NewVista in Cleveland
If you or a loved one is struggling with substance abuse or co-occurring mental health issues, a residential treatment program can help. At Ethan Crossing, we help our guests develop the healthy coping skills they need for lifelong recovery. Away from the stresses of everyday life, you'll find the support and inner motivation you need to heal. Reach out to Ethan Crossing of Cleveland to learn more and begin your journey to recovery today.
Get Help Today
Reaching Out For Help Is The First Step To Recovery
Let Us Help You Get Back On Track
At Ethan Crossing, we believe in healing the whole person. Our treatment modalities are patient-centered, where a patient has a voice in their care. We also provide trauma-informed care so that we can get to the root of the problem and set up a patient for lifelong recovery. Contact us today to learn more.